What are you, yes YOU doing Tuesday, June 4th? Nothing, you say? If you are a meal planner and prepper like
Steph
and I, then you should
totally
link up with us for Meal Plan Menu day.
Do you know
Steph
? I love her blog and her menu and food photos. Plus, she likes lists. She truly is a girl after my own heart. I find myself almost always emailing her about her menu and food prep after she shares it each week, and while we both agree sometimes prepping is a pain, it also saves a ton of time, kids.
Join Tuesday and share your eats!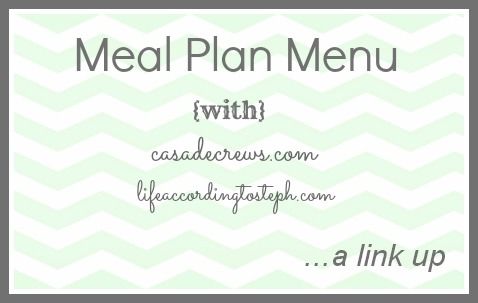 <div align="center"><a href="http://www.casadecrews.com" title="Casa de Crews"><img src="http://i1308.photobucket.com/albums/s607/nikkic1284/mealplanlink_zpsb885a40a.jpg" alt="Casa de Crews" style="border:none;" /></a></div>