I love this link up! I think you must know that.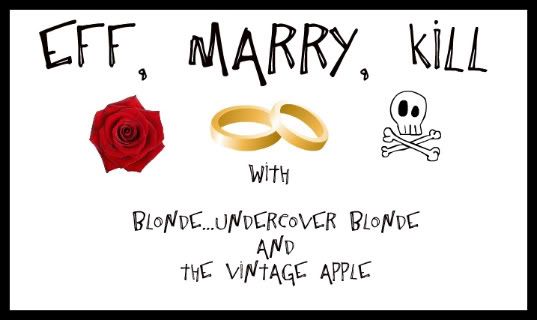 Have you all seen Nashville?! So far I am l.o.v.i.n.g. it! And have you seen the eye candy? No? Then allow me to introduce you to....
Nashville: The Boys
Deacon Claybourne: Past flame of Rayna's and current "friend" of Juliette's
Gunnar Scott: Aspiring country singer real heart
Avery Barkley: Also aspiring muscian; also a kinda/sorta jerk
Eff: Deacon, he's older but soooo good looking and have you heard him sing?
Marry: Gunnar! So sweet, so cute and he seems like the underdog in this new show.
Bye-Bye
: Avery, as much as it pains me (since you were once on
GH
and all) I would be done with you...
So that's it! Have you seen Nashville? Do you agree or disagree with my line up?!
XOXO,
Nichole